Gas Fire Pits
Pros and cons of fueling a fire pit with natural gas
A gas fire pit, such as this one, can be lit in a matter of seconds. Mid Atlantic Enterprise Inc in Williamsburg, VA
Natural gas has become an incredibly popular choice for fire pits because of its convenience and safety. With a natural gas fueled fire pit, you can have a nice fire going in no time at all and without hassle. A natural gas fire pit can be lit with the turn of a key or the flip of a switch.
Prior to constructing a natural gas fire pit, a gas line will need to be run to the planned location. If you want to install a gas fire pit on an existing patio this step will prove more difficult. Ask your landscape designer or contractor what the best solution for your situation is.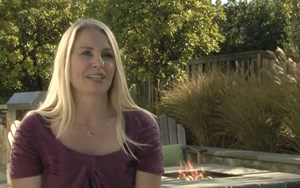 Bluestone Fire Pit & Seat Walls
Time / 02:07
See a gas fire pit in use. Plus hear about how it was designed and constructed.
| | |
| --- | --- |
| Lights Easily | Not ideal for cooking or roasting |
| No smoke | Provides less warmth as wood |
| No sparks or embers | Fire rings may clog |
| No ash to clean up | |
| Provides ambiance | |
Shop Fire Pits
Find the perfect fire pit for your backyard, patio or outdoor space.
Related Links
Propane fire pits
Wood fire pits
Ethanol fire pits