Small Yard Landscaping Design
Ideas for designing and planting small garden spaces
Small Yard Landscape Design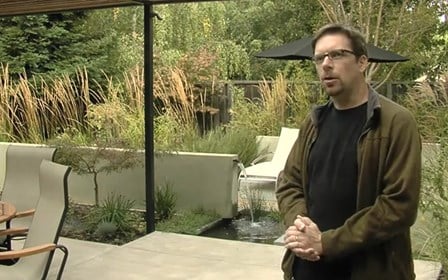 Time / 03:27
View all landscape planning videos
Free Ebook: Small Yard Landscaping Guide
Discover six strategies for landscaping a small backyard. See examples of small outdoor living spaces and find out how they make the most out of limited space.
Small garden landscapes are incredibly detail-oriented. Whether the garden is gracing a condominium, a tiny bungalow, or a rooftop, there is no room for sloppy design or incompleteness. That's because what is neglected will invariably become an eyesore.
Despite their diminutive size, small gardens can also have plant palettes as varied as a larger garden. Small gardenscapes can range from quaint cottage-style designs to modern, upscale looks. To accommodate the limitations in space in a small garden, landscaping designers will often use miniature plant species, dwarf specimens and other adapted materials. A good designer doesn't scale down the same garden plan used for a palatial estate, but rather knows how to emphasize and embody the daintier dimensions of a small outdoor space.
Get these tipsIn this section, you'll find tips from landscaping professionals on:
Three basic strategies for successful landscape design in cramped quarters.
How to create many tiny focal points throughout small garden spaces that can become surprises when unexpectedly discovered.
Why it's important to think in square inches rather than feet when designing a small garden.
The main differences between designing a rooftop garden and designing a suburban landscape.
The challenges of planning a rooftop garden, including weight, accessibility, wind and plant height.
Ideas for small garden elements that can serve multiple purposes, such as built-in bench seating that doubles as storage.
Your options for perennials, shrubs and trees sized to fit into limited areas.
Herbaceous perennials for small gardens that are adaptable to odd-sized areas.
How to choose dwarf shrubs for a small garden that match the diameter of the growing space and meet height limitations to avoid crowding overhangs and eaves.
Ideas for how to use a single small tree in a tiny garden as both a focal point and a problem solver.
Six websites with tips and ideas for small garden design-from free planning tools and photos to how-to advice.
Why it's important to use the highest-quality materials you can afford in a small garden.
How to fit multiple landscaping elements in a small backyard.
How a narrow yard can be designed to incorporate a pool, deck, fire pit, and lawn area.
Ideas for landscaping a small side yard using retaining walls and shade plants.
Solutions for solving typical small-yard landscape challenges, such as creating privacy, ensuring proper drainage, and blocking out noise and wind.
How to integrate interior flooring materials with the paving materials used in a small garden.
Design and plant solutions for small shade gardens.
When it comes to the design of small garden, it's important to attend to the details, design every inch, integrate surprise and splurge on materials. Whether you decide to create a very powerful and exciting small space or a modern minimalist one, a professional landscaper can help you bring your small garden to life.