Landscape Lighting Ideas
How to enhance your yard with professional outdoor lighting design
Landscape Lighting Tips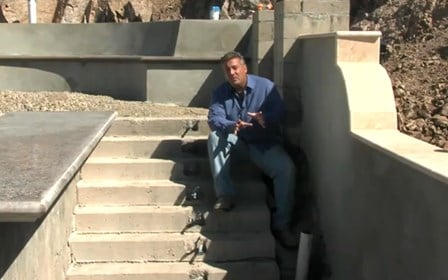 Time / 00:49
View all landscaping videos
Landscape Lighting Guide
Use this free guide to easily scan the options for landscape lighting effects. See how 9 different techniques and fixtures create unique lighting results.
Shop Landscape Lighting
What really makes a space is the attention given to small details such as placement of lighting effects and the lighting fixtures themselves. Shop our curated collection of unique lighting products sure to illuminate your space.
While many of us are working hard and putting in long hours on the job, we often don't get a chance to see our homes until after dark. Soft lighting in a dark outdoor environment is nothing short of magic. It provides a warm, inviting ambiance that beckons us outdoors. It creates mood, romance, and drama. It adds interest and intrigue to any setting. A growing number of homeowners are capturing this magic in their gardens through "nightscaping," one of the hottest trends in outdoor home improvement today.
Lighting can be one of the most important aspects of landscape and hardscape design, yet it is often overlooked or underdone. Proper outdoor lighting design allows you to highlight focal points and hide eyesores. It can also be used to enhance safety and security, to accent special trees or plantings, and to create a festive atmosphere for outdoor entertaining.
Landscape lights also serve a number of needs, from letting you walk safely down a flagstone path at night, to giving you a place to spend time with your family after school and work. Outdoor lights even deter burglars and reduce crime. Yet for homeowners, choosing which areas to light can be a challenge. Here, landscape professionals share their expert tips for lighting different areas of the landscape. If you're planning for lighting in your landscape, this section will give you a better understanding of what to expect when landscape lights are installed, where the best places are to put lights, how to create effects with lights, and much more.
Landscape lighting is more than just shining some direct light at a walkway or up a tree. Not only are there techniques and methods for creating ambiance with lights, but some contractors even prefer to accent the architecture of the home rather than the trees or walkways or patio areas. Home lighting gives you the chance to highlight architectural features like pillars or columns, or enjoy the shadow play of lights on the craggy surface of stone veneer. "When you have a beautiful home, sometimes it's more effective to light the architecture than the trees," says TJ Wilcoxson of Alexon Design Group in Gilbert, Ariz. You can also pull features off the architecture and bring them into the landscape so the home and landscape feel integrated. "We'll sometimes create a pillar using the same stone veneer as the home, and match the fixture on the pillar to the ones on the home," says Barton. It's professional tips like this that will help you learn about landscape lighting and make informed decisions when you're working on your own project.