Landscape Lighting Tip – Loop Your Lighting
Watch this video to find out why it's important to loop your landscape lighting, especially on long lighting runs or steps.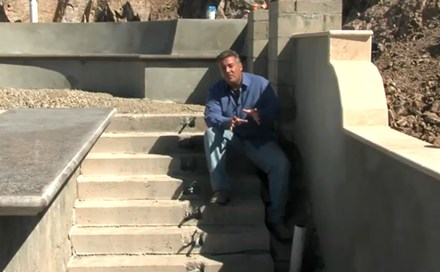 A video transcript featuring Scott Cohen, The Green Scene
For safety, we're installing low-voltage lights into these steps, and that's what this wiring is here for -- to prepare for that.
It's important with low-voltage lighting that you actually loop your system here. With low-voltage lighting, you lose power (it's called line-loss) as you get farther away from your transformer, so with a step like this you don't want your lights to be really bright at the bottom and dim at the top. What we do is loop that system and keep the light even on the staircase.