Concrete Walls for Front Yard Privacy
Watch how this landscape architect created privacy in the front yard with concrete walls.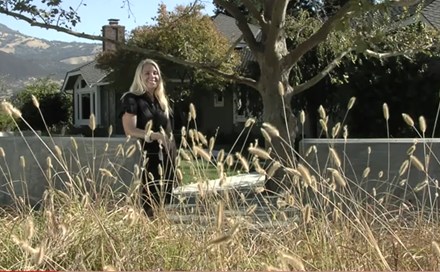 A video transcript featuring Ive Haugeland, Shades of Green Landscape Architecture.
In the front yard, we did this circular patio under this existing tree, and we have these 3 1/2-foot-tall concrete walls, and it's a really nice place to sit. It kind of encloses you, kind of hugs you, but there's still this opening so you can get a little glimpse out to see what's happening around.
The walls are made of cast-in-place formed concrete. They built a form of wood, and it's lined with this plywood that gives it this nice pattern. And of course, it has footings underneath to be stable and not fall over, and the ground is decomposed granite.
This is now a favorite gathering spot for the family's teenagers and the grown-ups. It's a wonderful, semi-private seating area, and with the tree, provides a nice, dappled shade.