Patio Design & Layout
Get design and layout ideas for a sunken patio with a grilling and dining area.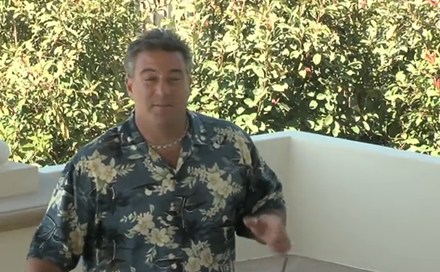 A video transcript featuring Scott Cohen, The Green Scene
I'm standing underneath a pavilion that we're just finishing construction on. This used to be just a slope and lawn, and maybe some weeds and plantings. The space was totally underutilized. Now they want to be able to entertain large groups, and we want to be able to screen the neighbor on this side so we built this 40 foot by 18 foot solid-cover pavilion to accommodate the client's needs.
We've got nice bench seating behind us, we've got a built-in back rest so that we can accommodate another 15 to 20 people in this backyard. We're going to be installing a couple of TV sets back here and some heaters to keep everybody warm at night.
Use different levels
I always like to break up backyards into different outdoor rooms, and one way to accomplish that is to use different heights, levels and walls. This raised area here is going to be anchored by an outdoor fireplace that creates a sense of an outdoor living room. Come down here to the outdoor dining area. It's recessed and it's framed by walls and a C-wall around it. Beyond that we go into yet another area that has a fire pit and a view bench where they can watch the sunsets. So when you're trying to break up space into different outdoor rooms consider placement of walls, seat walls, and using different levels to accomplish your goal.