Patio Cover & Balcony Design
See how a second story balcony was converted to double as a patio cover for an outdoor living room.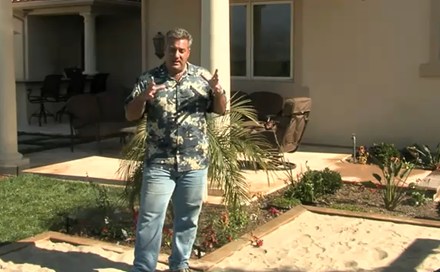 A video transcript featuring Scott Cohen, The Green Scene
The addition of a 16-foot by 16-foot balcony gave us covered shade down below another outdoor living room, and above it gave us another area off the master bedroom for sunbathing and checking out these magnificent views. By using cast concrete columns, they match the color of the house, and using the architectural details that match the details on the house, it looks like it was always part of the original plan. It doesn't look like something we added on later, and that's one of my goals. Any time I'm doing any design work and building a backyard, we want it to look like it was part of the original plan from day one.