Stylish Prefab Shed Kits
Gain extra space in your garden with one of these cool sheds
Whether you are looking to add office space, additional storage or a guest house to your backyard, a prefabricated shed may be the right option. The three companies below offer unique garden shed kits that are incredibly stylish and more affordable than a house remodel or room addition.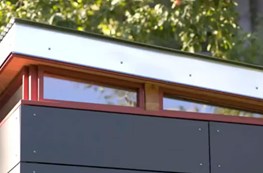 Modern Shed Modern Shed offers creative space solutions. Their sheds have been used as offices, yoga studios, garden retreats and more. A Modern Shed is highly customizable - you'll be able to choose a standard door, French doors or a slider, you'll also have a variety of siding and flooring materials to choose from.
The company values sustainability, offering many materials made of recycled products. Additionally, if you'd like a green roof can be added to your shed.
Pricing: 8' x10' materials only package is priced at $6,900. Their larger, insulated sheds can run near $100,000.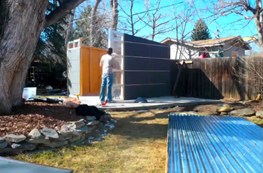 StudioShed StudioShed offers contemporary backyard structures that can be used as storage, or finished to be an office or living space. The sheds ship nationwide and are available in DIY kits or with professional installation. A basic Studio Shed has an unfinished interior, but can easily be upgraded into a finished living space.
Pricing: Basic 6' x 8' model is priced at $4,900, this does not include shipping or installation.
Kanga Room Systems Kanga Room Systems offers a variety of outdoor structures that can serve as a shed, studio, guest house, storage, office or playhouse. Three styles are offered: modern, country cottage and bungalow. Kanga structures can include a built-in bed, kitchenette and bathroom.
The structures are prefabricated and delivered as a kit. It is estimated that a construction crew can assemble a basic studio in less than three days. If you live within 100 miles of Austin, TX you can take advantage of the company's installation service.
Pricing: Basic 8' x 8' model starts around $5,900, this does not include shipping or installation costs.